Leona,who has been engaged in cosmetics industry since 2002, knows about cosmetics very well.

One day, she found that some friends didn't solve their skin matters after using some skin care products, among which even occurred irritation and discomfort experiences. Nowadays, cosmetics industry developed really rapidly, the products on the market are on various quality levels. Hence, she decided to develop the safe and effective products to help her friends based on her rich experience.

After studied with engineers for years, she concluded that products adopted Chinese herbal ingredients have the safest and most effective formula; On the basis of this findings, the special development weight loss products series have been appeared significant results, with simple usage and safe formula, which would be particularly valuable.

In order to more people loving to become more beautiful, she established her own company in 2011 year, named "Amarrie", Chinese homonym for "loving beauty". At the same time, the brand of "Neutriherbs" was registered, it also have the meaning of "Chinese Herbals". Amarrie cosmetics devoted to help people who loving beauty become more beautiful and confident.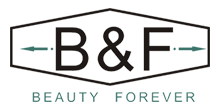 Por favor, envie sua mensagem para nós